Holly Eva is an inspiring contemporary expressionist artist known for her Warrior Women. I have been working with Holly on a range of projects including creative strategy sessions, social media content creation, refining her website, product and list-building promotions and event coordination.
What Holly says about my work…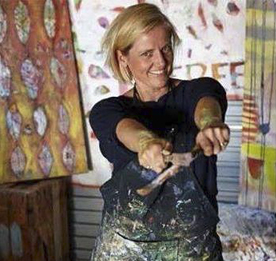 When I had my first Skype session with Annette I knew this was a perfect fit because I was heard. Annette is such a great listener and she totally got my brand. I am a full-time artist and I was also becoming exhausted being my own marketing guru.I don't know all the latest high tech computer tools to allow myself to be seen, so Annette plans it all out simply for me.
I had my tribe but wasn't too sure how to really nurture them, Annette is helping me do all of this and now I don't know what I would do without her. I love working with Annette She is changing the way my business has been running. Three major things have shifted since working with her – I'm less stressed, I have more time to work out, and more income is coming into my business. I would definitely recommend you have a Skype session with her – she is the warrior woman!