MoveLife transforms and creates a culture that empowers individuals, teams and organisations to make their move towards outstanding Health, Wellbeing and Performance in all aspects of their life. MoveLife manages the employee health clubs for AMP in Sydney and Parramatta, runs the annual Hewlett-Packard 'Bring our kids to work day' and provides executive & personal coaching, team building, workshops and retreats and the Move Empowerment Project.
As a new company established this year, I worked with MoveLife on their brand development, uniform and signage design and website strategy sessions to support the development of their website which is coming soon.
What MoveLife has to say about my work…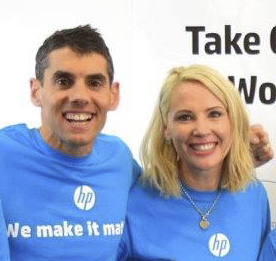 Annette has been our go to from the very beginning of our business. She was able to ask the right questions to get an understanding of the direction and purpose we had for our business and help us find clarity around any uncertainties we had. Annette has been able to provide a variety of tailored options from creating our logo and brand to signage and she's working with us to build a new website. There is nothing she can not do, she was even designing and liaising with our clothing supplier.
Annette has offered sound advice and support with some of the big things we had very little knowledge on and still takes the time to listen to our needs as a business to create and source the best possible tools and outcome for us. Annette's experience, knowledge and passion has been invaluable in our start up and we are so relieved and grateful we have her support while we are on this journey. Marian & Jason Ibrahim, MoveLife